Improving connectivity across the Latrobe Valley
Published: 7 September 2022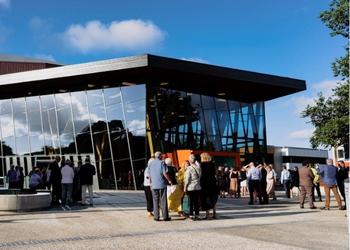 Free WiFi will be available in more parts of the Latrobe Valley and locals will soon have access to better mobile services.
The Victorian Government is investing $1.3 million to extend free public WiFi across the region, including Traralgon, Morwell, Moe, Churchill, Tyers, Yinnar, Boolarra, Yallourn North and Glengarry.
The extended network will be delivered by Latrobe City Council using Council infrastructure and a number of telco service providers. It will give regional Victorians, businesses, schools and students in Latrobe access to fast free internet connectivity, and help promote the region as a great place to work, live and do business.
Separately, six mobile towers in the area will also be upgraded from 4G to 5G through the Connecting Victoria program.
These upgrades will be delivered through partnerships with Optus and TPG Telecom. The telcos have agreed to share infrastructure at some of these sites, giving locals a choice of mobile provider and improving competition.
The work will be carried out between 2023 and 2025 to deliver improved services across more than 295 square kilometres in Latrobe, benefiting more than 67,000 premises.
Places that will be covered include Callignee, Callignee South, Carrajung, Churchill, Glengarry North, Glengarry West, Hazelwood, Hazelwood South, Jeeralang Junction, Koornalla, Loy Yang, Traralgon, Traralgon East, Traralgon South, Tyers and Yinnar.
The $550 million Connecting Victoria program is fast-tracking improvements to mobile coverage and broadband access across the state.
More Connecting Victoria projects in locations across the state will be announced throughout 2022. To keep up to date, visit Connecting Victoria.
Read the video transcript.