Improving mobile connectivity across Bendigo and Melbourne's north
Published: 23 August 2022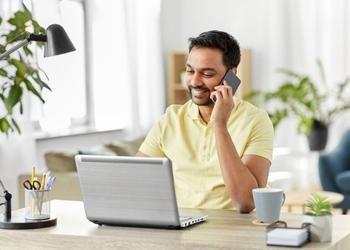 The Victorian Government has announced further locations to get better mobile connectivity through the Connecting Victoria program.
The program is investing $550 million to fast-track improvements to mobile coverage and broadband access across the state.
Residents and businesses in Bendigo will benefit from Victorian Government partnerships with Optus and TPG Telecom to build a new mobile tower and upgrade 13 existing towers in the area.
Coverage will span 54 suburbs in Bendigo, from Golden Square, Flora Hill and Kennington, through suburbs like Epsom, Eaglehawk and Kangaroo Flat, and out to Newbridge, Ravenswood, Huntly North and Ladys Pass.
Suburbs in Melbourne's outer north can also look forward to improved mobile services, as the Victorian Government is partnering with Optus to build two new towers and upgrade three existing towers there.
The works will benefit Attwood, Gladstone Park, Keilor North, Melbourne Airport, Sunbury, Tullamarine and Westmeadows.
In total, this new and upgraded infrastructure will cover more than 490 square kilometres and benefit more than 127,000 premises.
Work will be carried out between 2023 and 2026.
This investment in new and upgraded infrastructure will deliver better mobile services where they are needed most, helping to grow businesses, create jobs and connect more Victorians to loved ones.
More Connecting Victoria projects in locations across the state will be announced throughout 2022. To keep up to date, visit Connecting Victoria.