Improving mobile connectivity in Werribee
Published: 26 September 2022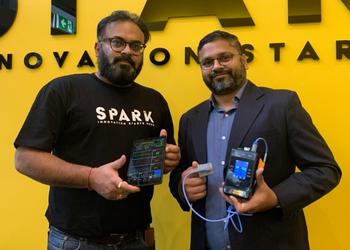 Further locations will be getting better mobile connectivity through the Connecting Victoria program.
The program is investing $550 million to fast-track improvements to mobile coverage and broadband access across the state.
Residents and businesses in Werribee and surrounding suburbs will benefit from a new mobile tower and upgrade four existing towers in the area.
The works will benefit Werribee, Werribee South and Point Cook, and will be carried out between 2023 and 2026.
The new and upgraded infrastructure will cover more than 115 square kilometres and benefit more than 13,000 premises.
Optus and TPG Telecom have agreed to share infrastructure at some these sites, giving locals a choice of mobile provider and improving competition.
SPARK, Wyndham City Council's Innovation Hub, is a collaborative space in Werribee that supports and mentors digital tech start-ups and entrepreneurs. Members include developers of software, apps and hardware, and specialists in design, robotics, and virtual and augmented reality.
Anidra, a tech start-up based at SPARK, develops cost-effective products to remotely monitor and report on patients' vital signs. Dr Venki Balasubramanian, Anidra's founder and executive director, says connectivity is critical when testing their life-saving devices.
This investment in new and upgraded infrastructure will deliver better mobile services where they are needed most.
To keep up to date with upcoming projects, visit Connecting Victoria.
Read the video transcript 220920_Werribee CVMP project_Video Transcript.docx (DOCX 31.92 KB)

.