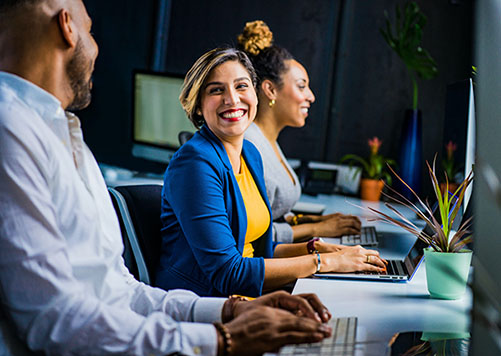 Technology continues to revolutionise the way we live and work.
For businesses to thrive in a digital world, we need more people with digital skills for digital jobs.
The Victorian Government's Digital Jobs program is building the state's digital workforce by training and upskilling mid-career Victorians so they can transition into digital careers.
We are supporting up to 5,000 mid-career Victorians to complete 12 weeks of industry-backed training along with the opportunity to apply their new digital skills in a 12-week digital job placement with a Victorian business.
We've lined up some of the state's top employers to host program candidates, including ANZ, Carsales, Zendesk, Siemens and Salesforce!
We're looking for motivated applicants over the age of 30 who are ready for a career change, and businesses searching for great people with digital skills.
We're backing Victorian workers and businesses to succeed.
Digital Jobs in languages other than English
Access information to assist candidates or businesses in languages other than English, including traditional Chinese, simplified Chinese, Vietnamese, Hindi, Punjabi, Arabic, Spanish and Urdu.
Case studies
Page last updated: 2 June 2023