Beyond smart lighting: The Victorian electronics manufacturer revolutionising industrial connectivity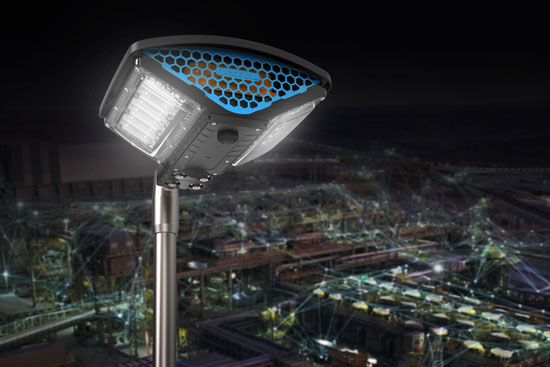 The world's first industrial connectivity network that uses smart lighting as its backbone was made in Victoria.
For years, Coolon LED Lighting has been revolutionising industrial lighting with innovative products. Australia is home to some of the world's harshest mine sites. Coolon pioneered the use of LED lighting in an industrial environment in 2008, in response to a challenge by a mining giant to create a light that would outlast the existing lights that were prone to frequent failure due to salt corrosion, extreme vibration, dust and voltage spikes.
Coolon has been pushing the boundaries of LED lighting technology ever since, increasing spacings through use of innovative designs and optics, providing emergency reporting capabilities via a smart phone, and various other innovations.
But keeping the lights on is no longer Coolon's sole focus. The Victorian team of 80 has launched Brilliant Connected Lights (BCL), an advancement that led to Coolon winning 13 awards for innovation, manufacturing excellence and exporting, including Industry 4.0 Award at the 2022 Victorian Manufacturing Hall of Fame, and the 60th Australian Export Awards in the Resources and Energy category.
The BCL technology uses Coolon's premium lights as a backbone for wireless connectivity on industrial sites. This innovation enables asset tracking, machine condition monitoring and site audits, while providing superior illumination and emergency lighting, enhancing personnel safety with unparalleled visibility and increased situational awareness. The wireless mesh also delivers a sitewide IoT backbone that enables an ecosystem of other devices to be deployed easily.
It's a game-changer for high-risk environments where regular, often manual, monitoring is required. Where digitisation of industrial sites has historically been a costly effort, Coolon can roll it into existing lighting investments, offering huge savings and future-proofing for the data and sensor technologies of tomorrow.
"In one lightning-prone mine site in the Northern Territory our Brilliant Connected Lighting technology replaced physical weather boxes that require complex equipment, installation, supporting infrastructure and maintenance. Lights are connected to the BCL cloud service, which receives weather data and transmits this to the network of lights that can change colour to warn people to get inside or take cover," says Taya Permezel, Director of Partnerships.
What makes this advancement more significant is that it took shape during the pandemic. How? Sovereign capability is one vital factor.
"The term 'manufacturing' can refer to the assembly of pre-made modules. This approach can reduce costs but limits our sovereign capability. Coolon's Victorian team takes a 'from scratch' approach to R&D and manufacturing. We design our products in-house and utilise as many local supply chains as possible or practical."
"This allows us to truly contribute to Australia's sovereign capability. In the face of global supply chain issues, this means that we are able to redesign our products to utilise whatever semiconductor components we can access, to continue meeting the needs of our clients within key industries. It also means we grow and retain knowledge and skills in Australia, the criticality of which cannot be underestimated in the context of sovereign capability. We'd really like to see more of this in Victoria."
The cornerstones of Coolon's success are people, quality and innovation.
"During the challenging COVID-19 period, we prioritised keeping our people safe and employed, and we doubled down on our R&D efforts," says Taya.
"We're committed to designing and manufacturing in Victoria. We're always looking to push the boundaries of technology to create innovations for Australian and export markets. We are no longer manufacturers of lighting, but an R&D company that is augmenting its offerings into new fields such as wireless connectivity. Mesh connectivity was the first step, and we are excited to see what's next."
Page last updated: 29 March 2023