News
Find news of major activities and announcements from across the department here.
For features, insights and stories about the inspiring and innovative people who drive Victoria's economy, go to The Victorian Connection.
Showing 31 to 40 of 281 items.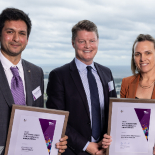 Celebrating our world-leading scientists and innovators
Published: 22 December 2022
Some of Victoria's top scientists and innovators will be backed to further their award-winning research thanks to support from the Victorian Government.
Victorian Tourism Awards 2022
Published: 08 December 2022
Victoria's iconic tourism accommodation, attractions and experiences and staff have shone bright at the Victorian Tourism Awards, held at CENTREPIECE, Melbourne Park in December.
A new immersive cellar door experience for Sanguine Estate
Published: 01 December 2022
Sanguine Estate is set to bolster its epicurean experiences for visitors, thanks to support from the Victorian Government's Regional Tourism Investment Fund.
Cathay Pacific lands more flights in Melbourne
Published: 31 October 2022
Cathay Pacific will increase its flights to Melbourne, bringing more visitors to the state, growing exports and creating more than 850 new jobs in aviation and tourism.
Improving digital inclusion
Published: 27 October 2022
The Victorian Government's Digital Inclusion Statement has recently been launched, which identifies the barriers to digital inclusion in Victoria and explains what we are doing to overcome them.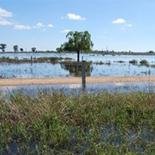 Support for flood-affected businesses and farmers
Published: 19 October 2022
Primary producers and small businesses across Victoria affected by the devastating floods will be supported by grants to help kickstart their relief effort.
New grant program to equip manufacturers with digital skills
Published: 17 October 2022
A new grant program will help Victorian manufactures develop the digital capabilities they need to maintain their competitive advantage by providing free training to employees.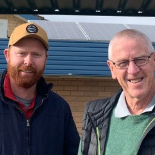 Bendigo set to bowl over the Commonwealth
Published: 14 October 2022
Bendigo Bowls Club has hosted its fair share of world-class events but it's particularly excited to be among the first venues chosen the 2026 Commonwealth Games.
The State of Play Attitudinal Survey is now open
Published: 13 October 2022
The State of Play Attitudinal Survey is taking the pulse of the state on certain topics, to help shape the future of sport and active recreation in Victoria – and you're invited to have your say.
More kombucha on the way in Dandenong
Published: 10 October 2022
Australia's largest kombucha maker Remedy Drinks has opened a new facility, housing the company's research and development, manufacturing, warehousing and distribution operations.