News
Find news of major activities and announcements from across the department here.
For features, insights and stories about the inspiring and innovative people who drive Victoria's economy, go to The Victorian Connection.
Showing 61 to 70 of 203 items.
Improving digital inclusion
Published: 27 October 2022
The Victorian Government's Digital Inclusion Statement has recently been launched, which identifies the barriers to digital inclusion in Victoria and explains what we are doing to overcome them.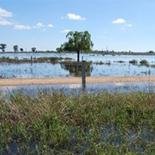 Support for flood-affected businesses and farmers
Published: 19 October 2022
Primary producers and small businesses across Victoria affected by the devastating floods will be supported by grants to help kickstart their relief effort.
New grant program to equip manufacturers with digital skills
Published: 17 October 2022
A new grant program will help Victorian manufactures develop the digital capabilities they need to maintain their competitive advantage by providing free training to employees.
The State of Play Attitudinal Survey is now open
Published: 13 October 2022
The State of Play Attitudinal Survey is taking the pulse of the state on certain topics, to help shape the future of sport and active recreation in Victoria – and you're invited to have your say.
More kombucha on the way in Dandenong
Published: 10 October 2022
Australia's largest kombucha maker Remedy Drinks has opened a new facility, housing the company's research and development, manufacturing, warehousing and distribution operations.
Charging up more electric vehicles in Victoria
Published: 10 October 2022
JET Charge, a local electric vehicle (EV) charging company is expanding its operations in the Fishermans Bend precinct and growing its charging network across the state.
mRNA Victoria Gold Award from the International Economic Development Council
Published: 29 September 2022
Washington DC based International Economic Development Council has awarded mRNA Victoria the Excellence in Economic Development Gold Award for its work developing an mRNA ecosystem in Victoria.
New Drysdale library connects to the past
Published: 26 September 2022
Drysdale's town centre is getting a new centrepiece in the shape of a circular, terraced library which takes design inspiration from its history as a gathering place.
Supporting new medtech innovation
Published: 15 September 2022
Regional clinicians, researchers and manufacturers will benefit from a new acceleration program through a partnership between the University of Melbourne and Bendigo Health.
Backing Victorian exporters to seize global opportunities
Published: 08 September 2022
The newly released Global Victoria = Your Export Partner outlines the opportunities and services available to Victorian businesses looking to expand into new international markets.