News
Find news of major activities and announcements from across the department here.
For features, insights and stories about the inspiring and innovative people who drive Victoria's economy, go to The Victorian Connection.
Showing 91 to 100 of 270 items.
Turning Marvel Stadium into one of world's best sports and entertainment destinations
Published: 01 March 2022
The Victorian Government is funding a $225 million upgrade of Marvel Stadium in Melbourne's Docklands, creating a one-of-a-kind venue that will continue to attract some of the biggest and best events.
North Melbourne scores big with Arden Street Redevelopment
Published: 28 February 2022
Arden Street Redevelopment is an enhancement for North Melbourne Football Club, adding advanced facilities that will help grow women's football.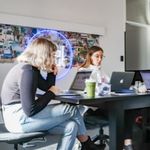 Victorian startup sector awarded for innovation success
Published: 24 February 2022
Victoria's brightest minds have been honoured at the inaugural 2021 Governor of Victoria Startup Awards.
Fund manager named to back Victorian startups
Published: 23 February 2022
A new fund manager has been named to run the Victorian Startup Capital Fund (VSCF).
New defence centre to bring hundreds of jobs to Greater Geelong
Published: 23 February 2022
Avalon will soon be home to a major defence manufacturing facility, bringing more than 300 new jobs to the Geelong region.
Creating a world-class innovation precinct in the heart of Melbourne
Published: 17 February 2022
On the doorstep of Melbourne's CBD, a new innovation precinct will put Fishermans Bend and Victoria at the forefront of global advanced manufacturing, engineering and design innovation.
White Night to shine bright in Shepparton in 2022
Published: 16 February 2022
Tens of thousands of visitors are expected to flock to Shepparton later in the year, when White Night lights up the city for the first time.
Accessibility overhaul lifts Flemington Library lover's experience
Published: 10 February 2022
For Angela Galeano, her public library is about so much more than books.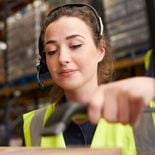 Better connectivity to help Victorian communities to thrive
Published: 07 February 2022
Victorians have voiced their need for better mobile and broadband connections to improve economic growth and community safety.
New Local Jobs First Commissioner
Published: 03 February 2022
Moana Weir has been appointed as Victoria's new Local Jobs First Commissioner, bringing a wealth of knowledge and experience to the role.