News
Find news of major activities and announcements from across the department here.
For features, insights and stories about the inspiring and innovative people who drive Victoria's economy, go to The Victorian Connection.
Showing 21 to 30 of 270 items.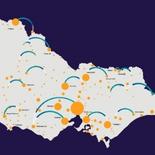 Boosting mobile connectivity across Victoria
Published: 05 October 2022
We are fast-tracking the delivery of improved mobile services to better connect Victorians living and working in more than 1,200 suburbs and towns across the state.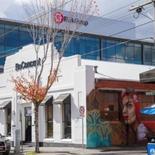 Free WiFi in Cremorne to drive innovation
Published: 03 October 2022
We are partnering with Yarra City Council to deliver six smart poles across Cremorne, with one of the poles to service the home of the new Cremorne Digital Hub in Balmain Street.
mRNA Victoria Gold Award from the International Economic Development Council
Published: 29 September 2022
Washington DC based International Economic Development Council has awarded mRNA Victoria the Excellence in Economic Development Gold Award for its work developing an mRNA ecosystem in Victoria.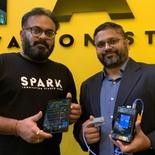 Improving mobile connectivity in Werribee
Published: 26 September 2022
Further locations will be getting better mobile connectivity through the Connecting Victoria program.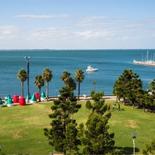 Free public WiFi launched in Geelong
Published: 26 September 2022
Residents, businesses and visitors in Geelong now have access to world-class free public WiFi, enhanced broadband and a 'smarter city' through an initiative to improve regional connectivity.
New Drysdale library connects to the past
Published: 26 September 2022
Drysdale's town centre is getting a new centrepiece in the shape of a circular, terraced library which takes design inspiration from its history as a gathering place.
Supporting new medtech innovation
Published: 15 September 2022
Regional clinicians, researchers and manufacturers will benefit from a new acceleration program through a partnership between the University of Melbourne and Bendigo Health.
Backing Victorian exporters to seize global opportunities
Published: 08 September 2022
The newly released Global Victoria = Your Export Partner outlines the opportunities and services available to Victorian businesses looking to expand into new international markets.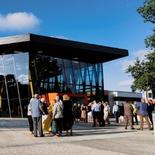 Improving connectivity across the Latrobe Valley
Published: 07 September 2022
Free WiFi will be available in more parts of the Latrobe Valley and locals will soon have access to better mobile services.
Helping our digital health manufacturers take on the world
Published: 07 September 2022
Our digital health manufacturers are taking on the world, creating better health outcomes.