News
Find news of major activities and announcements from across the department here.
For features, insights and stories about the inspiring and innovative people who drive Victoria's economy, go to The Victorian Connection.
Showing 81 to 90 of 281 items.
Nominations open for Manufacturing Hall of Fame Awards
Published: 11 May 2022
Home grown manufacturers are encouraged to nominate for the Victorian Manufacturing Hall of Fame Awards, marking the 20th anniversary of the prestigious awards.
Horsham leading plant-based protein innovation
Published: 09 May 2022
The Grains Innovation Precinct at Horsham SmartFarm will receive $12 million from the Victorian Budget 2022/23 to fund a state-of-the-art glasshouse and incubation hub – supporting grain crop industries to diversify into the plant-based protein market.
Four Pillars gin distillery gets an upgrade
Published: 06 May 2022
One of Victoria's most successful craft spirit companies has expanded its Healesville distillery to welcome more visitors and increase production of its award-winning gins.
Sparkling future for Prosecco Road
Published: 06 May 2022
The Victorian Budget 2022-23
Published: 03 May 2022
The Victorian Budget 2022-23 builds on significant investment in recent years to support our focus on Victoria's economic recovery and growth – providing further opportunities to create more jobs for more people, to build thriving places and regions and to support inclusive communities.
United Airlines' return brings more tourists and jobs
Published: 02 May 2022
United Airlines will restart its direct services to Melbourne from San Francisco, beginning with three flights a week from June 2022.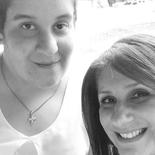 A place for all to play in Noble Park
Published: 19 April 2022
When Nicky Panagiotou watched another mother play with her daughter who has a disability at the Ross Reserve All Abilities Playground in Noble Park, the moment took her back many years.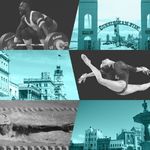 Regional Victoria hosting 2026 Commonwealth Games
Published: 13 April 2022
Victoria has been confirmed as the host of the 2026 Commonwealth Games, with the state's regions set to shine on the world stage.
Leading lights of health and medical research honoured
Published: 08 April 2022
The Victorian Government recognised Victoria's rising medical researchers at the Premier's Awards for Health and Medical Research at a ceremony on Monday 4 April 2022.
Industry to help drive a new vision for Victorian tourism
Published: 05 April 2022
Tourism operators from across Victoria are being invited to have their say on the future direction of the industry, ensuring it continues to grow and creates more local jobs.