News
Find news of major activities and announcements from across the department here.
For features, insights and stories about the inspiring and innovative people who drive Victoria's economy, go to The Victorian Connection.
Showing 101 to 110 of 270 items.
First RAT manufacturing facility set to open in Victoria
Published: 02 February 2022
The Victorian Government is supporting local manufacturing of Rapid Antigen Tests (RATs) in Victoria, that will deliver millions of tests for Victorians.
World-leading centre of excellence for Victoria
Published: 01 February 2022
The Victorian Government is partnering in the establishment of a world-leading international Artificial Intelligence (AI) Centre of Excellence, providing more job opportunities in Victoria's thriving innovation sector.
Spotlighting the ties that bind at Northern Reserve
Published: 26 January 2022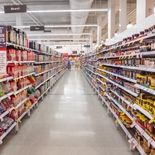 Jobs Victoria helping to keep shelves stocked
Published: 25 January 2022
The Victorian Government is helping to keep supermarket shelves stocked by linking thousands of jobseekers with food suppliers to reduce critical workforce shortages.
Newborn screening for rare genetic disorders offers hope
Published: 25 January 2022
There's hope for Victorian families with Victorian Government backed research into a new screening test for three rare genetic disorders in babies, leading to earlier diagnosis and better treatment.
Budj Bim Cultural Landscape: Growing tourism at the world heritage site in our own backyard
Published: 05 January 2022
Budj Bim is a world-class cultural and historical site in the heart of regional Victoria and soon-to-be-completed tourism infrastructure upgrades will create an iconic regional tourism attraction.
Backing world-leading research into COVID-19 treatments
Published: 23 December 2021
The Victorian Government is backing research into new coronavirus treatments, including a nasal spray medication that envelops the virus and reduces household transmission.
Melbourne lands a new international airline
Published: 20 December 2021
Melbourne Airport is welcoming the first new international airline to commence flights to and from Melbourne since the pandemic.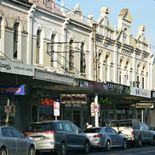 A new vision for Footscray
Published: 20 December 2021
Footscray's transformation into a hub for business, enterprise and creativity is taking further shape with the release of the Footscray Opportunity and Directions Paper.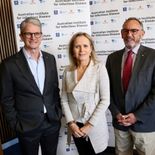 Infectious Disease Institute partners set a new foundation
Published: 16 December 2021
The Victorian Government is working to further safeguard Australia in the fight against coronavirus and future pandemics, by signing the Australian Institute for Infectious Disease (AIID) Foundation Partners Agreement.