News
Find news of major activities and announcements from across the department here.
For features, insights and stories about the inspiring and innovative people who drive Victoria's economy, go to The Victorian Connection.
Showing 41 to 50 of 270 items.
Faster approvals to improve telecommunications
Published: 17 August 2022
Telecommunications companies will be able to deliver critical new telco infrastructure to Victorians faster and more simply, thanks to better approvals processes.
Angel investment groups help Victorian startups grow
Published: 17 August 2022
Three new angel investor networks backed by the Victorian Government through LaunchVic are set to unlock as much as $9 million in the early-stage capital market over the next two years.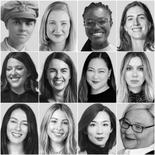 Closing the gender investment gap
Published: 02 August 2022
A Victorian Government-backed investment fund for women-led startups is celebrating one-year helping local entrepreneurs unlock millions in capital.
More support for medtech manufacturers
Published: 28 July 2022
Two local medtech manufacturers are investing and growing in Victoria, cementing the state's reputation as a global leader in healthcare innovation while creating around 280 new high skilled jobs.
New wave of technology brings water to farms in India
Published: 27 July 2022
Victorian manufacturer Rubicon Water is leading the way with modernising irrigation systems in the Murray Darling Basin and improving farm productivity and sustainability in India as it expands its presence across the world.
Congratulations to the Victorian Manufacturing Hall of Fame awards winners!
Published: 27 July 2022
Fourteen of Victoria's top manufacturers were announced winners last night at a Gala Dinner for the 2022 Victorian Manufacturing Hall of Fame Awards.
Women sporting leaders building the skills to thrive
Published: 26 July 2022
Applications for the new Change Our Game Professional Development Scholarships Program are now open, giving Victorian women the chance to build specialist skills to thrive in leadership roles in the sport and recreation sector.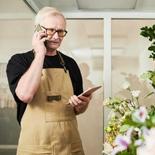 Improving mobile connectivity across Geelong and Melbourne's west
Published: 25 July 2022
Residents and businesses in Geelong will benefit from Victorian Government partnerships with Optus and TPG Telecom to build a new mobile tower and upgrade 10 existing towers in the area.
Library precinct to open a new chapter for Yarrawonga
Published: 15 July 2022
Libraries are no longer just about books.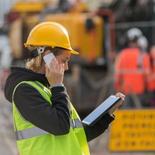 Improving mobile connectivity across northern Ballarat and Melbourne's south-east
Published: 13 July 2022
The Victorian Government has announced further locations to get better mobile connectivity through the Connecting Victoria program.