News
Find news of major activities and announcements from across the department here.
For features, insights and stories about the inspiring and innovative people who drive Victoria's economy, go to The Victorian Connection.
Showing 1 to 10 of 268 items.
Join the free Digital Jobs business information session on 8 February
Published: 25 January 2023
Learn how your business can use the Victorian Government's Digital Jobs program
VietJet to arrive in Melbourne
Published: 11 January 2023
Victorians will soon benefit from more international flights from Vietnam, with VietJet selecting Melbourne to commence its first flights to Australia.
Announcing the new Department of Jobs, Skills, Industry and Regions
Published: 30 December 2022
The Department of Jobs, Precincts and Regions (DJPR) will become the Department of Jobs, Skills, Industry and Regions (DJSIR) from 1 January 2023.
Awards now open for rising stars of medical research
Published: 29 December 2022
The Victorian Government is encouraging the state's brightest health and medical researchers to apply for the 2022 Premier's Awards for Health and Medical Research.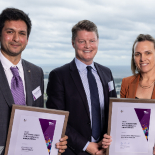 Celebrating our world-leading scientists and innovators
Published: 22 December 2022
Some of Victoria's top scientists and innovators will be backed to further their award-winning research thanks to support from the Victorian Government.
Victorian Tourism Awards 2022
Published: 08 December 2022
Victoria's iconic tourism accommodation, attractions and experiences and staff have shone bright at the Victorian Tourism Awards, held at CENTREPIECE, Melbourne Park in December.
A new immersive cellar door experience for Sanguine Estate
Published: 01 December 2022
Sanguine Estate is set to bolster its epicurean experiences for visitors, thanks to support from the Victorian Government's Regional Tourism Investment Fund.
Cathay Pacific lands more flights in Melbourne
Published: 31 October 2022
Cathay Pacific will increase its flights to Melbourne, bringing more visitors to the state, growing exports and creating more than 850 new jobs in aviation and tourism.
Improving digital inclusion
Published: 27 October 2022
The Victorian Government's Digital Inclusion Statement has recently been launched, which identifies the barriers to digital inclusion in Victoria and explains what we are doing to overcome them.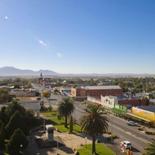 Ararat now better connected with free public WiFi
Published: 26 October 2022
Residents, businesses and visitors in Ararat now have access to free public WiFi and a 'smarter city', helping to bridge the digital gap by ensuring everyone has access to free internet.