Social Enterprise Strategy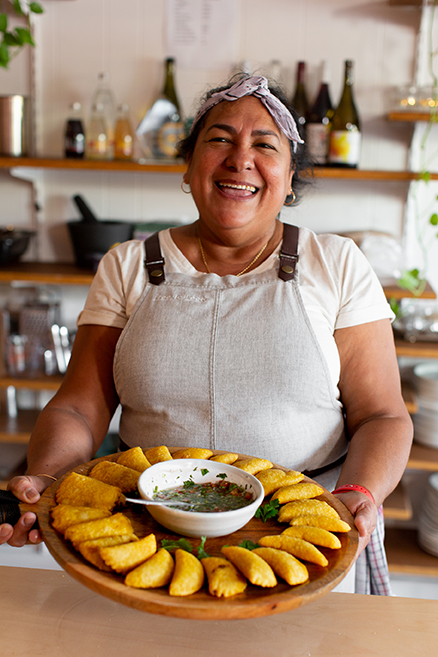 The Victorian social enterprise sector is recognised as the largest and most dynamic in Australia. There are currently more than 3,500 social enterprises trading across metropolitan and regional Victoria employing an estimated 60,000 people and contributing $5.2 billion to the Victorian economy each year.
What is a social enterprise?
Social enterprises are businesses that:
are led by an economic, social, cultural, or environmental mission consistent with a public or community benefit
derive a substantial portion of their income from trade
reinvest the majority of their profit/surplus in the fulfilment of their mission.
Source: Finding Australia's Social Enterprise Sector Report 2016
Victorian Social Enterprise Strategy 2021-2025
The Victorian Government launched Australia's first Social Enterprise Strategy in 2017.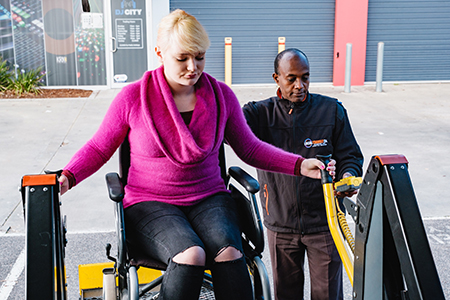 Building on the strong foundation of the first strategy, the Social Enterprise Strategy 2021-2025 aims to grow the social enterprise sector, strengthen its connectivity, and unlock the potential to create more jobs and deliver enhanced economic and social value to the Victorian community.
Social enterprises make a valuable impact on the economic, environmental and social wellbeing of all Victorians, and the Strategy will enable them to continue supporting Victorian communities, especially focusing on people with barriers to inclusion, such as young people, women, Aboriginal Victorians, and people with disabilities.
A range of actions in the Strategy will be delivered across four key thematic areas:
Building business skills and capability and capturing impact
Enhancing recognition and access to innovative financing to scale impact
Fostering a connected and innovative social enterprise ecosystem across Victoria
Opening doors for social enterprises across government.
Implementing these themes and supporting actions will enhance the capability of social enterprises and provide greater opportunities for them to contribute to a more socially and economically inclusive Victoria.
Download the Strategy:
Download the Strategy Overview:
Victorian Social Enterprise Strategy 2021-2025: Strategy Introduction
This video introduces the Strategy, its four key themes and how it supports the long-term success of Victoria's social enterprise sector. Read the video transcript.
Victorian Social Enterprise Strategy 2021-2025: Strategy Introduction
Messages from the social enterprise sector
Hear directly from social enterprises about their work and what they think about the Strategy. Read the video transcript.
Social Enterprise Network Victoria (SENVIC)
The Victorian Social Enterprise Network (SENVIC) was established in 2018 as a key initiative of the first Strategy. This independent state-wide network connects social enterprises across Victoria, provides access to learning and development opportunities, and facilitates engagement with government, intermediaries and each other. The Victorian Government recognises the benefits state-wide coordination plays in strengthening the sector and has provided funding to stimulate knowledge creation, collaboration and innovation.
To find out more, please visit the SENVIC website.
Social Traders
Social Traders is an established intermediary and social enterprise procurement specialist. Social Traders provides certification of social enterprises and connections to business and government buyers, to grow the social enterprise marketplace. Victorian certified social enterprises are featured on the Social Traders public directory (Social Enterprise Finder), making it easy to find and buy from genuine social enterprises.
To find out more, please visit the Social Traders website.
Social Startup Studio
The Swinburne Social Startup Studio supports early-stage social enterprises to achieve sustainable and impactful operations. Support and resources are available for individuals and organisations right along the startup journey - from assessing the feasibility of a social enterprise idea, to raising startup capital and establishing the organisation.
To find out more, please visit the Social Startup Studio website.
Social Entrepreneurship Evidence Space (SEESpace)
The Social Entrepreneurship Evidence Space is an open research platform for the social entrepreneurship community. SEESpace aims to uncover key insights from social entrepreneurship research and works to share this knowledge publicly with policy makers and businesses to support innovation across the sector.
To find out more, please visit the SEESpace website.
Social Procurement Framework
The Social Procurement Framework was launched in 2018 and is a key initiative established from the first Social Enterprise Strategy. The Framework enables departments and agencies to deliver greater benefits from their procurement spend and has increased opportunities for social enterprises to supply goods and services to government.
To find out more, and see some examples of social procurement in action, please visit Buying Victoria: Social procurement - Victorian Government approach.
Map for Impact
The Map for Impact is a government-commissioned research report and database detailing the social enterprise sector in Victoria. The report, completed by the Centre for Social Impact at Swinburne University, was released in November 2017 and includes:
A searchable map of social enterprises across metropolitan and regional areas of Victoria;
A database of Victorian social enterprises and intermediaries including the names, ABN and contact details of organisations, provided to the department to support its engagement of the sector; and
A report that describes the organisational characteristics, activities and impacts of Victoria's social enterprises—including age, size, diversity of management, social purpose, performance measurement practices, and economic and social impacts.
Page last updated: 7 March 2023