News
Find news of major activities and announcements from across the department here.
For features, insights and stories about the inspiring and innovative people who drive Victoria's economy, go to The Victorian Connection.
Showing 11 to 20 of 270 items.
Improving digital inclusion
Published: 27 October 2022
The Victorian Government's Digital Inclusion Statement has recently been launched, which identifies the barriers to digital inclusion in Victoria and explains what we are doing to overcome them.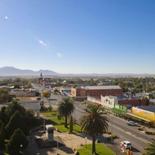 Ararat now better connected with free public WiFi
Published: 26 October 2022
Residents, businesses and visitors in Ararat now have access to free public WiFi and a 'smarter city', helping to bridge the digital gap by ensuring everyone has access to free internet.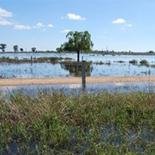 Support for flood-affected businesses and farmers
Published: 19 October 2022
Primary producers and small businesses across Victoria affected by the devastating floods will be supported by grants to help kickstart their relief effort.
New grant program to equip manufacturers with digital skills
Published: 17 October 2022
A new grant program will help Victorian manufactures develop the digital capabilities they need to maintain their competitive advantage by providing free training to employees.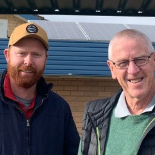 Bendigo set to bowl over the Commonwealth
Published: 14 October 2022
Bendigo Bowls Club has hosted its fair share of world-class events but it's particularly excited to be among the first venues chosen the 2026 Commonwealth Games.
The State of Play Attitudinal Survey is now open
Published: 13 October 2022
The State of Play Attitudinal Survey is taking the pulse of the state on certain topics, to help shape the future of sport and active recreation in Victoria – and you're invited to have your say.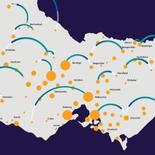 Faster broadband for outer suburbs and regions
Published: 13 October 2022
Faster broadband is coming to outer suburban Melbourne and regional Victoria over the next three years, with more than 130,000 businesses and households set to benefit from digital upgrades through the $250 million Connecting Victoria broadband program.
More kombucha on the way in Dandenong
Published: 10 October 2022
Australia's largest kombucha maker Remedy Drinks has opened a new facility, housing the company's research and development, manufacturing, warehousing and distribution operations.
Charging up more electric vehicles in Victoria
Published: 10 October 2022
JET Charge, a local electric vehicle (EV) charging company is expanding its operations in the Fishermans Bend precinct and growing its charging network across the state.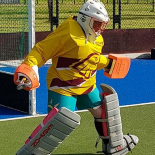 Future of hockey in good Stead
Published: 07 October 2022
The announcement of Stead Park as a 2026 Commonwealth Games host venue has local hockey legends in Geelong excited for future generations of their game.